By Elmer Ellsworth and the Veteran's Perspective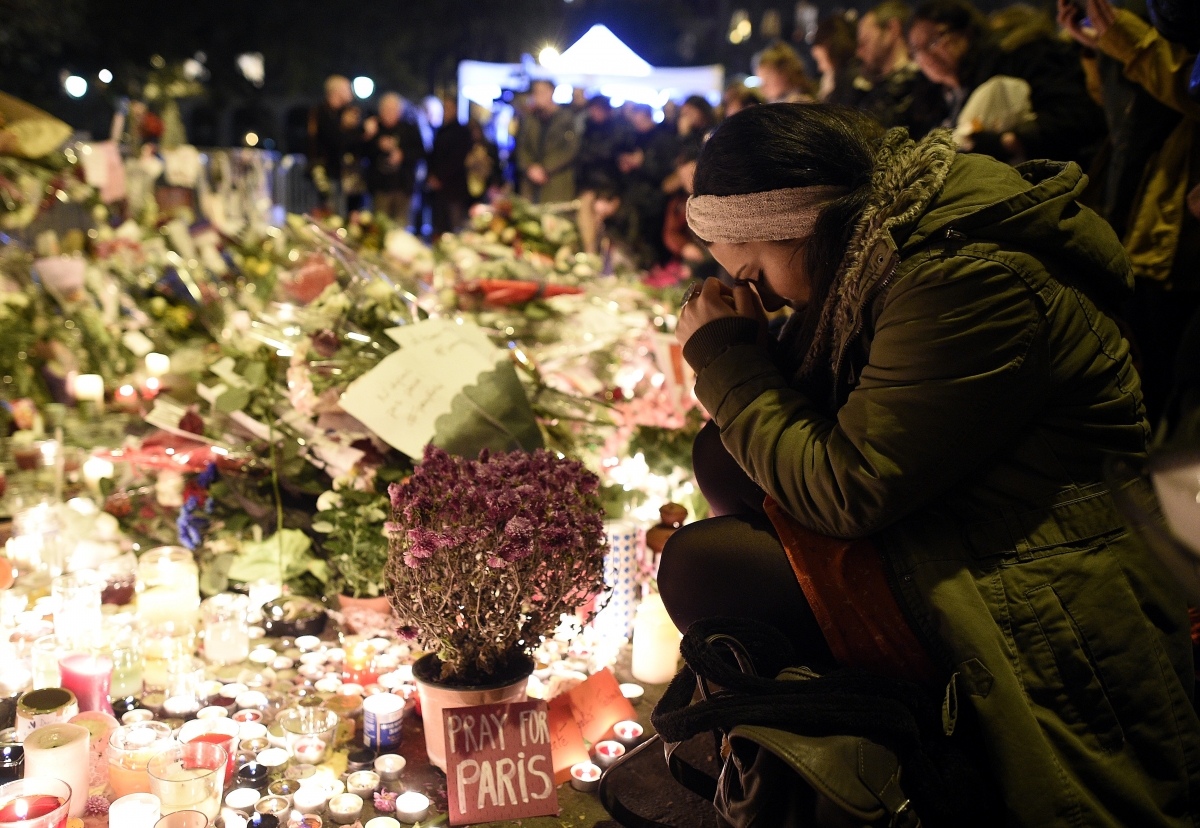 A few words about the cowardly attacks in Paris ….
As Veterans, many of us know all too well the enemy that conducted the attacks in Paris. It is the same enemy many of us have studied and fought against for many years – often with other Muslims assisting us. To us, this is not shocking, not surprising and certainly not intimidating. It is exactly what many of us have expected. After all, our enemy has told us his intentions over and over.
SOME WORDS FROM OUR ENEMY – I remember in early 2002 in Afghanistan we captured an AQ guy who spoke almost perfect English (which of course always got lots of attention) but this guy was from Palestine. I remember asking him why he was in Afghanistan messing around with us when he could be at home killing Jews. He said, in a voice and demeanor that I will never forget, that the fight in Palestine was just a sideshow, a quarrel among brothers, but "you Americans are the real infidels. I came for Jihad – to kill you." We then asked him how he felt now that he is going to prison and his jihad is over … and he said that it did not bother him because he knew he would not see victory in his lifetime, but that he believes his children may see victory and he knows their children will see victory. This is some insight into how this enemy is thinking.
NOT GOING AWAY – This is not going away if we accommodate. This is not going away if we simply abandon Israel or withdraw our bases. It is not about us going into Iraq … or Afghanistan. Our enemy is not inclined to change their plans whether our political views are Progressive Liberalism or Neo-Conservative. To them, we are all infidels, regardless of where we stand politically. In practice, they rely upon and use to their advantage our western liberal mindset and ideals. They will continue to do so. They are happy for us to continue with our partisan political squabbles that divide and weaken us.
NOT ALL MUSLIMS – BUT CANNOT IGNORE THAT IS MUSLIM – This does not mean all Muslims are evil. And, of course not all Muslims are the enemy. We know this as well as anybody because we stood shoulder to shoulder as brother to brother with Muslims. But, before somebody can claim that this has nothing to do with religion, I would ask that person if they have truly learned about how this enemy recruits, supports, plans, finances, operates and executes its operations. If one does that honestly, one will come to the conclusion that at the present time this enemy is effectively intertwined with the Muslim religion. Just to be clear, it may be a cancer within that religion or falsehood masquerading as truth. But this enemy is undeniably within the Muslim religion and to deny that fact puts one at a disadvantage when fighting this enemy. The Muslims we stood with certainly understood that.
Again, in a later article we will talk about some steps that we believe need to be taken to defeat this enemy. But, the initial message from a Veterans' Perspective is that these events are actually not shocking. This is not "the" wake up call … this is the latest in what has been many, many wake up calls. Our enemy has been very clear about their intentions.
So, we either recognize the reality or we go back to the partisan political games. If we continue to play the partisan political games we will continue to get disgusted and angry at the inhumanity each time blood is spilled and watch as our enemy continues to do exactly as they say.