By Morris Schaffer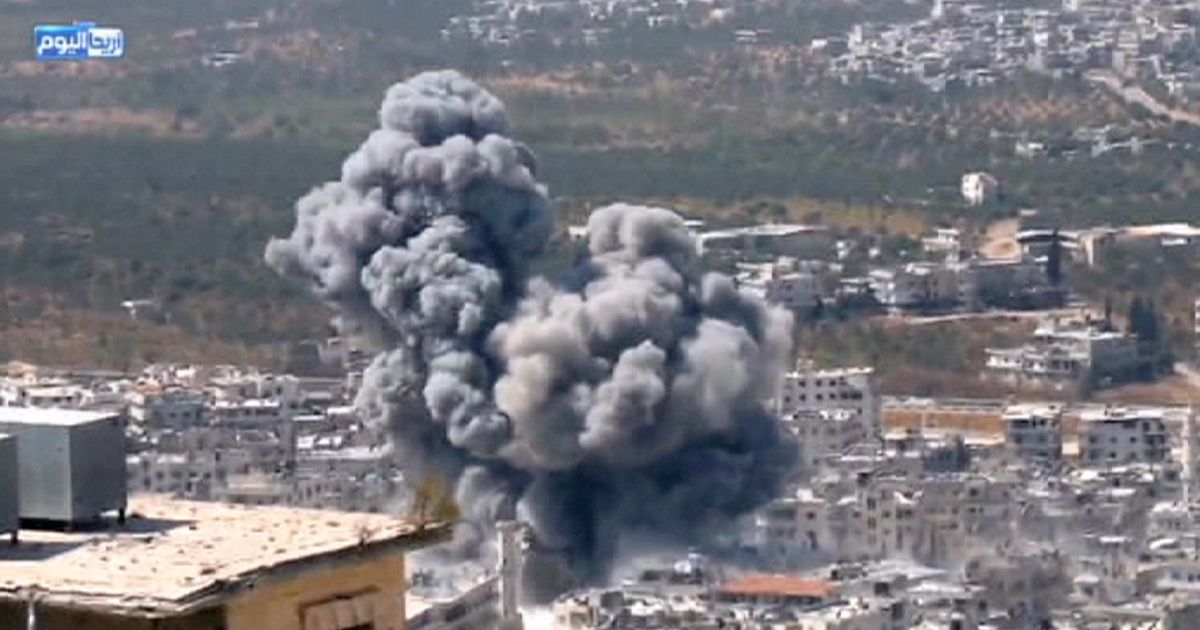 The Russians continued their campaign of deception by ushering out the Syrian Ambassador to Russia who claimed that in a week, the Russians have destroyed 40% of ISIS's infrastructure.
This story comes from 21st Century Wire, a North American looking website with a pro-Russian feel to it.
Note – much of their information closely matches what is being reported on RT and Sputnik.
Syria's Ambassador to Russia, Riad Haddad, has confirmed that Russian airstrikes have managed to destroy around 40% of the Islamic State's infrastructure in just one week.
Haddad said that, "according to our data, about 40 percent was destroyed. In addition, a lot of terrorists have been killed. Now, they are retreating toward the Turkish border, as this country has traditionally provided them with protection."
Many reports emerged just 72 hours after the start of the Russian campaign that many terrorists were already on the run and in complete disarray. Russia has been unafraid to pursue a policy of eradication when it comes to dealing with the destabilizing terroristic forces in Syria, and cruise missiles have quite literally caused a terror exodus.
For a year the West claimed to be fighting ISIS and many Western leaders have denounced the group's activities. Yet, that rhetoric has not been backed up with any substantial action. The year-long Western bombing campaign has been totally ineffective at doing anything other than lining the pockets of executives in the military industrial complex.
Russia has now even openly denounced Western refusals to assist their campaign, asking whose side is the West really on?
Perhaps, the West truly does not have any intel on ISIS because they have been too busy trying to remove Assad.
The report continues with BDA (battle damage assessment) from the last day. This report is also from 21st Century Wire.
Russia's air campaign in Syria has hit 51 targets in the past 24 hours in the provinces of Latakia, Aleppo, Hama and Damascus. 
Four command posts, six arms depots, a mortar battery, two underground bunkers, 32 field camps and six outposts have been destroyed.
Moreover, a supply junction for transporting fuel, arms and food was also hit, which has had serious consequences for the future of the terrorist forces.
The destruction of the supply route has set jihadi against jihadi, as the myriad of terrorist groups fight for control of what is left of the available resources.
The Russian Defence Ministry has intercepted radio communications that suggest that ISIS has targeted the Al-Nusra Front, better known as al Qaeda, with three car bombings in a new battle for survival.
Putin already destroyed 40% of ISIS's infrastructure in just one week, so these continued attacks on key targets is only exacerbating an already excruciating problem for the terrorists.
The Russian successes are now also guaranteed to continue unhindered, as they have deployed the world's most advanced air defence system throughout Syria. Yet, the West may still attempt to resupply their allegedly 'moderate' rebels.
As US Defense Watch mentioned in past articles, the Russians will continue to claim they are destroying ISIS. Unless the US can unequivocally refute their claims, the game will continue, with the US backed rebels gone and ISIS empowered.